Coty Agrees to Purchase P&G Beauty Brands for €11.25 Billion
Published on Jul 10 2015 9:22 AM in A-Brands tagged: Trending Posts / Procter & Gamble / P&G / Coty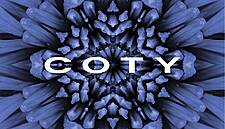 Coty Inc. has agreed to buy 43 of Procter & Gamble Co.'s beauty brands for about €11.25 billion ($12.5 billion) in a deal that would more than double its sales and transform it into one of the wor...
Coty Inc. has agreed to buy 43 of Procter & Gamble Co.'s beauty brands for about €11.25 billion ($12.5 billion) in a deal that would more than double its sales and transform it into one of the world's largest cosmetics companies.
The transaction will be conducted as a Reverse Morris Trust, meaning P&G will spin or split off the business, which will then merge with a Coty subsidiary, the companies said in statements Thursday. The arrangement is meant to reduce taxes for the companies' shareholders.
Coty is betting it can revive brands that struggled under P&G and gain greater access to markets like Brazil and Japan as well. The deal adds Hugo Boss and Gucci to Coty's fragrances unit, CoverGirl and Max Factor to its cosmetics portfolio and brings it into hair color with Wella and Clairol. The combined businesses have annual sales of more than $10 billion, compared with $4.55 billion for Coty in its most recent fiscal year.
"The P&G brands have bigger clout in some of these markets," said Jason Gere, an analyst at KeyBanc Capital Markets. "It's not like they're in great shape and you just plug and play. These are businesses that probably do need a little more investment."
Investors may be wary of the work that Coty needs to do. The shares fell 4.7 percent to $30.04 at the close in New York, while Cincinnati-based P&G slipped 0.4 percent to $80.66. Coty's shares have surged 45 percent this year, with much of the gain coming on reports that the deal was in the works.
Deal Completion
Now, shareholders are dealing with a reality that's more complicated. The deal will take at least a year to close, and the projected savings for Coty are lower than many investors may have expected, Gere said. At the same time, Coty still is trying to strengthen its primary business.
With the sale, P&;G cedes its position as the largest beauty-product seller to L'Oreal SA, according to Euromonitor International analyst Oru Mohiuddin. Coty will become the third- largest player in the color cosmetics market, Chief Executive Officer Bart Becht said in a phone interview.
"We're going to have a substantial strengthening of our business around the world because we're going to be a much bigger player, a critical mass player in a raft of countries," he said.
One brand that will need a touch-up is CoverGirl, which debuted nationally in 1961. CoverGirl has featured leading models and entertainers as spokeswomen, including Christie Brinkley for 25 years. More recently, the brand is trying to reach a younger, more diverse audience, adding actress Sofia Vergara and singer Katy Perry to its roster. Hispanic consumers drive 13 percent of U.S. cosmetics sales, according to Nielsen data.
While 94 percent of U.S. households buy beauty products, CoverGirl needs millennial consumers, which spent $461 million on beauty products in the year ended in June 2014, Nielsen said. Those purchases are driven by online demonstration videos and social media, and have gravitated toward newer brands such Estee Lauder Cos.'s Smashbox.
"In every transaction, you get brands which are super good and some which are just good," Becht said. "Overall, it's a high-quality portfolio of brands."
For P&G, the sale is part of a plan to reinvigorate growth by divesting slower-selling brands. Chief Executive Officer A.G. Lafley is exiting as many as 100 product lines that aren't central to the company's household and personal-care focus, which is led by Tide detergents, Pampers diapers, Crest toothpaste and Gillette razors.
Soap Sales
Last year, P&G agreed to sell portions of the Camay and Zest soap brands to Unilever, the Duracell battery business to Berkshire Hathaway Inc., and most of its pet-food business to Mars Inc.
Other P&G divisions that could be candidates for sale include Braun, the maker of electric shavers and toothbrushes.
New York-based Coty was founded in 1904 in Paris by Corsica-born Francois Coty. The company, controlled by Austria's billionaire Reimann family, owns the color cosmetics brand OPI and has a licensing agreement to sell the Adidas line of skin- care products. Its IPO in 2013 raised about $1 billion on behalf of existing holders.
Bloomberg News, edited by ESM