Kellogg's Paid €7m Corporation Tax On €7.1bn Worth Of Sales
Published on Apr 7 2015 10:23 AM in A-Brands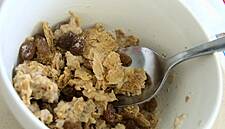 Kellogg's has paid corporation tax of just €7 million on over €7.1 billion in sales from Europe, as well as Africa and the Middle East, through its Dublin-registered Kellogg Europe Trading (KET) over the last five years, according to research carried out by The Irish Times.
The paper found that KET is often loss-making because of the large interest it pays on loans received from another Kellogg's company registered in Luxembourg.
The Irish Times reported that KET's 2013 accounts show that it accrued a deferred tax asset in Ireland of €29.5 million because of its losses, meaning that it can write this figure off against future corporation tax bills.
In a statement, Kellogg's said, "We are a responsible taxpayer and always work closely with the tax authorities, and within the tax laws, of the countries in which we make and sell our foods."
© 2015 European Supermarket Magazine – your source for the latest retail news.