MeadWestvaco Pens Merger Deal With Rock-Tenn
Published on Jul 6 2015 12:42 PM in Packaging And Design tagged: WestRock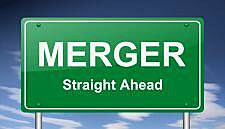 Newly formed paper and packaging giant WestRock has confirmed that it has begun operations following the recent completion of the merger between MeadWestvaco Corporation and Rock-Tenn Company.
WestRock, now one of the world's largest packaging companies with $15 billion in annual revenue and 42,000 employees in 30 countries, said that "it will support customers from approximately 275 operating and business locations around the world, including the most comprehensive substrate offering in the industry and a wide variety of packaging solutions for diverse end markets from food and beverage to personal care and healthcare."
Steve Voorhees, CEO, WestRock Company, said, "We are excited about the opportunity we have to win together with our customers, suppliers, shareholders, employees and our communities - all of whom stand to benefit  from our expertise in developing and delivering paper and packaging solutions around the world and our determination to exceed customer expectations."
 WestRock will report third quarter earnings on 29 July.