FSAI Serves 12 Orders Across August
Published on Sep 9 2015 11:59 AM in Restaurant tagged: FSAI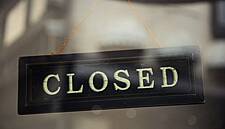 The Food Safety Authority of Ireland (FSAI) has reported that ten Closure Orders and two Prohibition Orders were served on food businesses throughout August for breaches of food safety legislation.
Of the three Closure Orders served under the FSAI Act, 1998, four were served on Dublin-based businesses. These were Canton House on Bath Street in Dublin 4, Sweet Nosh on Chatham Street, and Tikka Balti on the South Circular Road in Dublin 8.
Brandon Bay Lodge/B&B in Maharees, Castlegregory, Kerry was also served a Closing Order under the same legislation.
A Prohibition Order was served under the FSAI Act on Kamaceuticals in Clones, Monaghan too.
Another six Closure Orders were served under the EC (Official Control of Foodstuffs) Regulations, 2010. Two of these were served in Applewood Village, Swords in Co Dublin on takeaway Nan's and Jade Palace on the first floor of Orchard Bar.
In Mayo, Caspian's on Main Street, Kiltimagh was served a similar order, as was Jade Dragon in the Northmall, Westport.
Gleeson's Bakery on Connolly Street, Nenagh in Tipperary and Rishab's Tandoori House in Dunshaughlin, Meath were also served Closure Orders under the EC regulations.
Finally, Mad Cow Milkshakes, Burgers & Kebabs in Cabra, Dublin 7 received a Prohibition Order under the same legistlation.
Dr Pamela Byrne, Chief Executive, FSAI expressed her disappointment at the number of orders served, and the lack of vigilance by some businesses with they are compliant with food safety legislation.
"Food businesses must recognise that the legal onus is on them to make sure that the food they serve is safe to eat. This requires ongoing compliance with food safety and hygiene standards," she said.
© 2015 - Checkout Magazine by Jenny Whelan.