Almost 4 In 10 Purchase Dinner Out Of Home Every Weekend
Published on Mar 28 2018 10:30 AM in Retail tagged: Empathy Research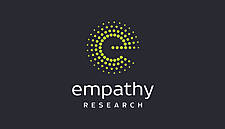 Almost 4 in 10 (39%) adults claim that they purchase dinner out of their home at least one day each weekend, with 5% of adults purchasing dinner out on both days of the weekend. These are some of the findings from recent research amongst a nationally representative sample of 1,051 adults aged 18+, conducted on behalf of Retail Intelligence by Empathy Research. The purpose of the research was to understand the purchasing behaviour of consumers out-of-home over a typical weekend.
Out-of-home purchase of dinner on at least one day of the weekend is driven by those aged under 44, where almost half (48%) claim to purchase their dinner from restaurants or cafes, with the incidence lowest amongst those aged 65+, where just a quarter (24%) claim to do so.
This under 44-year-old age group are also significantly more likely to purchase breakfast out of home on at least one day on the weekend, with almost 4 in 10 (37%) claiming to do so. They are significantly ahead of the national incidence, where some 1 in 4 (26%) claim to purchase their breakfast out of home.
There are a third (33%) of adults who claim to purchase their lunch out of home at the weekend, peaking with those aged 25-44 (44%), with males (37%) also more likely to purchase their lunch out of home than females (30%) at the weekend.
Interestingly, the dependence on food delivery companies is also evident in this research, with almost half (44%) of those aged 18-24 claiming that they have food delivered to them for their dinner, on one day of the weekend. There are almost 1 in 10 (8%) adults who claim to have their breakfast delivered to them at the weekend, rising to 17% amongst those aged 18-24.
For further information and more in-depth analysis in relation to consumer purchase behaviour out-of-home at the weekend, please contact Robbie Clarke at Empathy Research.
© 2018 - Checkout Magazine by Donna Ahern