Bord na Móna Plans To Invest €60m On US Plant
Published on Sep 20 2017 8:45 AM in Retail tagged: Featured Post / Bord na Móna / Patrick Madigan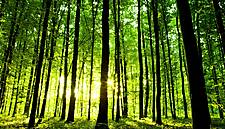 Bord na Móna, wants to invest up to €60 million in a new wood pellet plant in the US state of Georgia.
The semi-state energy company wants to construct the facility to turn willow trees into pellets, which will then be shipped back to Ireland to be used to fire power stations, reports The Irish Times.
The strategy is reportedly part of its move away from its core peat business towards renewable energy sources particularly biomass.
Speaking with The Irish Times, Patrick Madigan, the head of Bord na Móna said, "We cannot get the volume of biomass we need in Ireland, so that is the only reason why we are investing abroad.
"The subsidy in Ireland to pay for biomass is low, the market price is high and we have to compete with other companies to buy the supply that is available."
The proposed project 'could be operational within two years'.
Madigan said it could take about 12 months to finalise the plans, and a further 12 months to build the proposed Georgia plant on a rural 50-acre site.
Bord na Móna has committed to 'exiting the business of peat supply for power generation by 2030'.
Madigan highlighted that Bord na Móna is also in talks with ESB, which purchases peat from Bord na Móna to fuel some of its power plants, about future biomasss supply.
© 2017 - Checkout Magazine by Donna Ahern