Weekly Round Up, 3 October 2017
Published on Oct 3 2017 10:36 AM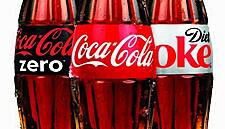 Coca-Cola HBC Ireland & Northern Ireland has launched a programme to help young people develop skills for long-term, meaningful employment. The initiative will provide training to 400 unemployed young people across Ireland and Northern Ireland in its first year, with the goal of helping them to get on a pathway to meaningful employment.
IRI has launched its first analytics solution for convenience retailers, enabling convenience stores to access the company's analytics capabilities. IRI's convenience analytics capabilities have been designed to cater to the specific needs and challenges of this channel.
Fresh: The Good Food Market has raised €13,500 for Temple Street Hospital. The Dublin-based supermarket hosted its first Golf Classic to raise the money, inviting 90 golfers to St. Margaret's Golf Club in North County Dublin.
London-based Nexus PR has taken over the public relations for drinks business, Accolade Wines. Accolade Wines' portfolio is distributed by C&C Gleeson in Ireland and includes brands like Hardys and Echo Falls.
British poultry business 2 Sisters has suspended activity at a West Bromwich, following an investigation revealing a poor standard of hygiene and food safety records being altered. According to The Guardian, major UK supermarkets such as Tesco and M&S have temporarily suspended deliveries from the plant in question, and 2 Sisters has announced it will be retraining staff.
Premium chocolate brand Godiva is set to enter supermarkets in the UK, the EU, North America, China, Turkey and the Middle East as it seeks to grow sales. According to ConfectioneryNews.com, the brand will be available in Sainsbury's in the UK, having previously only been on sale in luxury stores like Harrods and John Lewis.
UK food group ABP is entering a brand licensing agreement with lifestyle magazine Men's Health to launch a range health-focused meat-based products. The first products in the range to be released are Lean Pork Sausages and Lean Chicken Chipolatas, which both contain 60% meat and up to 29% haricot beans, with less than 3% fat and a high fibre content.
© 2017 - Checkout Magazine