Weekly Roundup, September 5, 2016
Published on Sep 5 2016 4:48 PM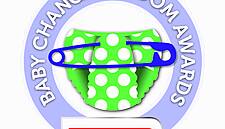 Sudocrem celebrates 85 years this year by asking Irish parents to nominate Ireland's best baby changing rooms at sudocrem.ie. Brand manager, Helen Murphy said: "We wanted to mark our 85 years with a national campaign to find Ireland's best baby changing rooms. Supporting parents has always been part of Sudocrem's ethos."
Fyffes is reportedly about to close one of its three Honduran melon farms. According to local news website Laprensa.hn, the move is linked to some seasonal workers' plans to form a union.
Moy Park is relaunching its branded breaded product range in the chilled coated sector. Moy Park's Chicken Kievs, Goujons and Nuggets will reinvigorate the category with a new recipe and packaging. The Armagh company is Northern ireland's only £1 billion manufacturing operation.
The sale of Blanchardstown Shopping Centre marks Ireland's single most expensive property deal ever, according to BNP Paribas Real Estate. The shopping centre was bought by US investment giant Blackstone for €945 million.
The Annual Nutrition & Health Foundation seminar takes place on Thursday 22 September at the Aviva, Dublin. The seminar's theme is 'Food & Fitness: Fact v. Fiction' and is free to attend.
© 2016 - Checkout Magazine