Former Tesco CEO Clarke Said to Face Questioning by Prosecutors
Published on Aug 27 2015 2:51 PM in Retail tagged: Featured Post / Tesco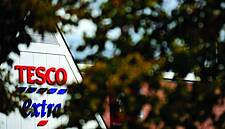 Former Tesco Chief Executive Officer Philip Clarke is set to be interviewed by UK prosecutors as a probe into the grocer's multimillion-pound accounting scandal heads to a conclusion.
The UK Serious Fraud Office has asked Clarke and ex- commercial director Kevin Grace to come in for interviews under caution, according to people with knowledge of the probe. Former UK finance director Carl Rogberg was interviewed earlier this summer, according to one person, while ex-head of UK operations, Chris Bush, also received an SFO request, said another person, who asked not to be identified because the investigation is confidential.
The SFO started investigating Tesco in October after the grocer said it found it had overstated profits, by an amount which has since spiraled to as much as £326 million ($503 million). Nine senior managers were put on leave, of which at least six were dismissed.
All of the former executives either declined to comment directly or through their lawyers. The SFO and Cheshunt, England-based Tesco both declined to comment on the status of the case.
SFO Director David Green told Bloomberg in an interview this month he expects the investigation to be resolved by the end of the year. Interviews under caution mean anything a person says can be used in court.
Multiple Probes
The 55-year-old Clarke was ousted as CEO in 2014 after a string of profit disappointments. Things quickly turned worse when his successor, Dave Lewis, was alerted to the bookkeeping irregularities, triggering probes by prosecutors and regulators as well as investor lawsuits.
The supermarket chain had been accelerating the recognition of its UK commercial income while delaying the accounting of costs, according to its annual report.
Tesco plans to claw back a £1.22 million-pound payoff it made to the former CEO, as well as a payment of about 1 million pounds made to former Chief Financial Officer Laurie McIlwee, if gross misconduct is uncovered. In the wake of the scandal, Tesco has scaled back the portion of executive bonuses that are tied to profit.
The questioning of former executives comes as Tesco itself may be poised to reach a settlement with the SFO. The company's level of cooperation with prosecutors and the speed of the probe may indicate a so-called deferred prosecution agreement is being considered, lawyers said earlier this year.
Under such an agreement, a prosecution is suspended for a period of time in return for a company cooperating and agreeing to a number of conditions that can include paying a fine, repaying profits, and helping bring cases against individuals. Green said he's expecting there to be at least two DPAs this year. DPAs were only introduced in the UK in 2014.
Less than a year after Clarke succeeded Terry Leahy at the helm of Britain's biggest retailer, Tesco cut profit guidance for the first time in 20 years following the failure of its Big Price Drop campaign. Prior to the discovery of the accounting black hole, Clarke missed out on his annual bonus for two consecutive years as profits kept tumbling.
Bloomberg News, edited by ESM. To subscribe to ESM: The European Supermarket Magazine, click here.