Iconic Dun Laoghaire Corner Shop Closes As Owner Retires
Published on Sep 30 2021 5:50 AM in Retail tagged: Trending Posts / Dun Laoghaire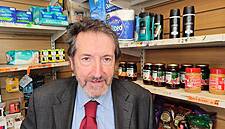 Dun Laoghaire's Last Corner Shop has closed, as its owner John Hyland (69) retires after 50 years of working as a newsagent.
He has run the iconic shop for the past 16 years.
The old-style newsagent and tobacconist, which is well-known to local traders and residents in the area, is best known for its shelves featuring a mix of items such as nappies, deodorants, and peanut butter side by side, and its overflowing tables of newspapers and magazines.
Speaking with the Irish Independent, John said, "It's been a wonderful business. It's addictive. You work very long hours. I love newspapers and magazines, and I always wanted to push them."
"It's sad, because I'm very attached to my customers, and I feel like I'm letting them down by going, but it's happy because of the sense of freedom. I'm 69 and in good health, so I'm retiring at my peak," he said.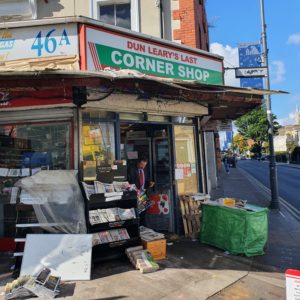 'Never Been Bored'
John told the newspaper, "There's lots of things I've never done that I'd like to do. I love the art gallery but usually I'm rushing around it real quick, so at least now I'll have more time to savour it."
"I've never been bored here. I've never been bored in my life. I've had a lot of regular customers, and transient customers too as people come and go," he added.
"I'm a fairly simple person. I don't have any extravagant tastes. I'm easy to please. I want to see a bit of the country too and do some cycling. I want to do the Barrow Greenway. I love the countryside."