Weekly Round Up, March 22, 2016
Published on Mar 22 2016 7:45 AM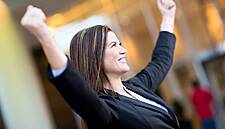 Research by Checkout's sister publication, ESM: The European Supermarket Magazine, has found that women are seriously under-represented on the executive boards of leading global retailers and FMCG firms. The research found that 85.1% of the individuals on the executive committees across the sample of 150 businesses were male, while just 14.9% were female. To obtain a copy of the report, contact [email protected]
A survey carried out by the Irish Examiner and MummyPages.ie has found that mothers are worried about the sharp rise in chocolate consumption by children at Easter. The study of 941 mothers found that two our of five children can expect to get five chocolate eggs this easter, while just under a quarter (23%) will get between six and 10 eggs.
Goodbody Stockbrokers has predicted that the UK's sugar levy, which is set to come into force in 2018, will have an impact of 4 to 5% on Britvic's earnings. According to The Irish Times, the broker says that the company will have significantly progressed with its lower sugar options by 2018, helping to soften the impact.
Tesco has launched a new range of 'farm brands' in the UK, incorporating 76 private label fresh produce, poultry and meat items. "We believe that Farm Brands will be price positioned to compete directly with discounters," David McCarthy, HSBC analyst, said of the move.
Speaking at Retail Week Live last week, Matt Davies, Tesco UK & Ireland CEO, expressed optimism over the retailer's future. Commenting on the retailer's ongoing recovery, he said, "I really do believe we're on the cusp of doing something special at Tesco. You saw the results we shared at Christmas trading. We're back in like-for-like sales growth now for the first time in 4 years."
Chief Executive of Greencore, Patrick Coveney, has warned that a 'Brexit' would lead to rising prices in its sandwiches and products for consumers.  The Irish Times reported Coveney as saying that almost of half of the ingredients used by the company are sourced in other EU countries, and that any change in trading conditions that makes it more difficult to source raw materials would force the price of food up.
The Whitewater Shopping Centre in Kildare has been bought for €180 million by German fund manager Deka Immobilien Europa. According to the Irish Examiner, the transaction has given Deka, which also owns Mahon Point Shopping Centre in Cork, ownership of two of Ireland's prime regional shopping centres.
Clare County Council has halted plans to redevelop a Maxol Clarecastle filling station, citing concerns that the proposal could 'endanger public safety', and have an 'adverse impact' on the vitality of Ennis and Clarecastle. The Clare Champion said the planning authority said that the plans would conflict with the objectives of the Ennis and Environs Development Plan.
Ornua has opened a new cheese manufacturing facility in Riyadh, Saudi Arabia, worth €20 million. It will manufacture white cheese for the Saudi Arabian market, which is the fifth largest dairy importer in the world, and Ornua hopes it will provide a central hub for it to access the high growth dairy markets across the Middle East and North Africa. 
Two of the UK's major pork product companies, Danish Crown and Cranswick, have made approaches to buy Dunbia's pig processing division. The Sunday Times has reported that the development hints at a potential break up of the Northern Irish company, which was put up for sale in December.
Brian Donaldson is set to take over as Maxol's chief executive in May. He will replace Tom Noonan, who has held the role since 1996. The Irish Times notes that Donaldson will take over the helm as the company battles for market share against Topaz's new owner Couche-Tard and the expanding Applegreen business.
© 2016 - Checkout Magazine