Checkout Conference 2019 – Details Coming Soon...
Published on Dec 14 2017 10:55 AM in Events tagged: Featured Post / Checkout Conference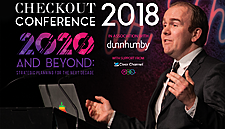 Checkout Conference 2018 – The Retail Event of the Year
This year's Checkout Conference had a line up of the leading retail experts in their field from Ireland and across the globe. Attendees will learned about the latest trends and gain valuable insight into how to navigate what is one of the greatest moments of change and innovation gripping the industry.
The theme for the Checkout Conference 2018 was 2020 And Beyond –Strategic Planning For The Next Decade. It was held at the InterContinental Hotel in Dublin on Tuesday 13 February.
The event brought together global thought leaders who looked at the latest developments taking place across the Irish and European retail landscape and gave insights into how to thrive at a time when the retail industry is changing and evolving dramatically.
Featured speakers included Europe's leading retail analyst expert Dr. Clive Black from Shore Capital; futurist e-commerce guru Wijnand Jongen; and IGD chief executive Joanne Denney-Finch OBE. Attendees will also gain valuable take-homes on trends taking place in the areas of loyalty, packaging, private label, and the major disruptions caused by advancements in technology and the impacts on customer behaviour.
To see a more detailed list of speakers and their bios, visit: The Speakers.
The event featured a panel discussion with input from some of the most important voices in the FMCG world, featuring Kevin Donnelly from Britvic Ireland, Nick Johnson from Unilever Ireland, and David Adams from The Kraft Heinz Company.
Read more about the conference leaders at: Leaders Panel.
FEATURED SPEAKERS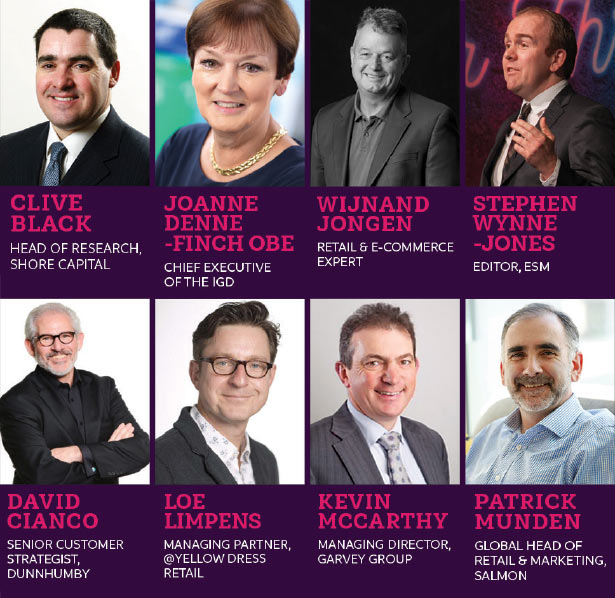 LEADERS PANEL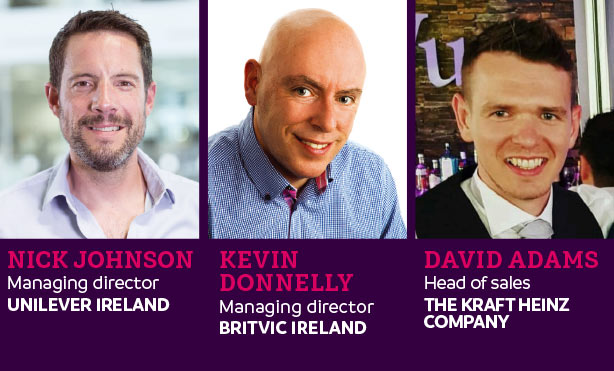 Buy your ticket now - don't miss out on one of Ireland's premier business events of the year.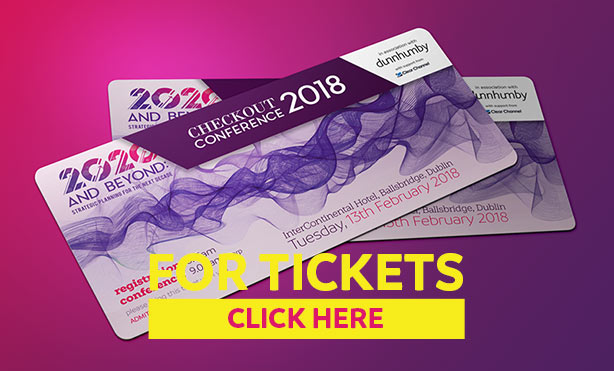 To book tickets, contact Colette O'Brien at [email protected] or call direct at 01 2365 823 or simply click on the image above to book it online.
Conference ticket, including gala lunch: €325+VAT.
6 tickets for the price of 5: €1,625+VAT.
For more information on our conferences, visit our About the Conference page.
@Checkout Magazine.